Vasco Anti-Redness Cream $99
A treatment cream for sensitive skin. Vasco provides all-around protection against the environment, at the same time strengthens the skin's natural barriers. This product is enriched with precious plant extracts, amino acid, vitamins PP and E.
Argini Calming Mask $72
The flexible ARGINI mask has softening, soothing, astringent, anti-inflammatory, toning properties. This mask has been designed for all types of skin. The ARGINI mask is hypoallergenic


Eye Contour Gel $121
A genuinely specific anti-age product for the eye and lip contour, this gel emulsion, ophthalmologically tested, helps smooth out and prevent wrinkles and fine lines. The epidermis is gently smoothed and the complexion rediscovers all its radiance
Eye Contour Mask $83
Soothing and nutritive cream mask to lighten dark circles, eye bags, and puffiness. Contains artichoke extracts and wild camomile which improve micro-circulation and lymphatic drainage of the eye area.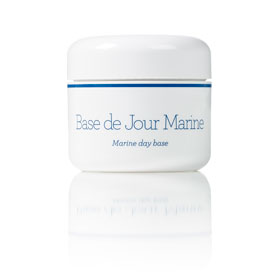 Marine Day Cream $97
Day cream and make-up base, easily absorbed. Has a 5+ sun protection factor. Revitalising. Leaves no residue

Ger Lift $149
Light texture cream-serum, easily absorbed with rapid and lasting effects. Firming action on skin, regulation of seborrhoea, stimulation of cutaneous breathing. Stimulates the synthesis of the extra cellular matrix.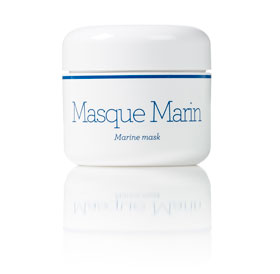 Marine Lifting, Anti-aging Mask $110
Supple cream mask with softening, smoothing, astringent, anti inflammatory, toning, remineralizing and revitalizing properties. Meant for all the aged, demineralized, dehydrated, shriveled up, wrinkled, and sagged skins.


CONCENTRATED REPAIRER 25ml N/A
Part of the Luxury anti aging skin care product line, the Concentrated Repairer is:


superior wrinkle free skin care product
improves tone of sagging skin
delivers antiaging skin care to stop skin wrinkles from forming
moisturizes dehydrated skin
stimulates collagen production
promotes regeneration of the skin.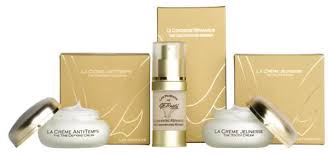 YOUTH CREAM 50ml $499
Gernetic Youth Cream:
delivers a genuine lift
delivers skin care anti-aging results
minimizes deep wrinkles
improves moisture levels
boosts cellular respiration
protects against UVA and UVB damage. SPF15
TIME DEFYING CREAM 50ml $377
Gernetic Time Defying Cream is:
the ideal anti-aging cream
skin regenerating
stimulating synthesis of elastin and collagen
increasing the skin's respiration
reinforcing skin vitality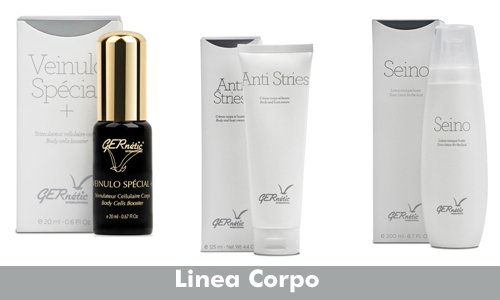 Gernetic Body Treatments
Maintaining a beautiful body and regaining the curves and firmness of a toned body requires a healthy life style. In the majority of cases the restructuring of your figure means dealing with various causes that have to be identified, taking account of individual needs. The GERNETIC body range treats the different effects with products perfectly adapted to each individual need to help you rediscover a younger and slimmer figure.
Whatever your own particular concern, GERNETIC Laboratories offer you a range of products specially designed to meet your slimming requirements in an effective long lasting way.
LYMPHO - Tonic lotion for the body
Its relaxing virtues bring relief to tired legs, leaving you with a pleasant feeling of well-being. This lotion accelerates micro circulation, thus increasing the rapidity and efficacy of the effects of the beauty care products.
VASCO ARTERA - "Orange Skin" body cream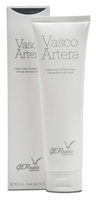 The quintessential of a body cream to effectively combat cellulite, by enabling a better micro-circulation thus making your legs feel lighter. Its draining effects result in the elimination of the dead cells of the resistant areas, with the concomitant elimination of cellulite, leaving you with a smith and attractive figure.
ADIPO GASTA - Resculpturing body cream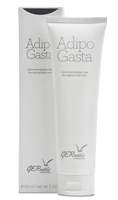 By balancing and regulating the digestive system, it slims the figure and reduces superfluous fat, enabling you to rediscover your attractive figure. Its extremely smooth texture ensures rapid penetration, enabling you to dress immediately after application.
SOMITO - Firming body cream
Many different factors will weaken your skin's tone. It is therefore essential to preserve cutaneous firmness by reinforcing elasticity. SOMITO works to prevent cutaneous slackening and stimulate epidermal vitality.
LAIT CORPS DOUCEUR
This milk inundates your skin with gentleness after a bath or shower and gives you a delicious sensation of freshness and will-being. Essential complement to specific body care treatments, it gives your skin comfort, suppleness and softness.
VEINULO SPECIAL + - Phials for the body
More concentrated than Veinulo, it is a more specifically designed for weary legs or more serious problems of figure.
ANTI STRIES - Bust and Body Cream
Preventing and curative cream for the distension of the skin's tissues. With their exceptional nourishing power, the active principals contained in ANTI STRIES enable a better synthesis of the collagenase, producing enough natural quantities of collagen and elastin to ensure the elasticity and the restructuring of the distended tissues.
PERFECT BODY Shaping cream
Ideal for all women in a hurry, the Perfect Body is an "all in one" cream designed to eliminate toxins, relieve the legs, slim the figure and tone up the tissues.
HUILE DE MASSAGE - Oil with rare essences
This precious massage oil has the power to release muscular and nervous tension. Made with a grape seed base, as well as rosemary and lavender extracts, this product leaves skin relaxed, nourished and sublimely scented.
To be used as often as desired


BUST CARE - A firm, toned bust
If you think that the only answer to breast enhancement is to risk surgery, think again! The GERnétic® products for the bust are the result of over 20 years of research. They provide a transdermal absorption of nutrients to compensate for diet deficiencies that have led to an imbalance of the breast, therefore its imperfect beauty. The curve of your bust depends on the tone of your skin and of the supporting muscles. The breast is in fact supported by a "natural brassiere" or cutaneous girdle which determines its height and firmness. The elasticity of this girdle, constantly subjected to the trials of pregnancies, weight losses and natural ageing, must therefore be maintained. To keep the aesthetics and beauty of your bust, you must start looking after it early.
SEINO - Tonic lotion for the bust
Composed of plants rich in tonic virtues, it revitalises and strengthens the bust support tissues and prepares them for the application of specific beauty care creams.
MACRO 2000 - Balancing cream for the bust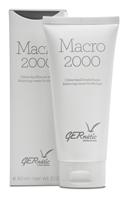 The bust CARE and bust BALANCE are linked together with the overall good health of the woman's physiological system. We can not separate the BUST from the importance of nutrition, digestive system, all linked to the endocrinal system and overall good health.

The DEFICIENCIES of an industrial nutrition lead to many digestive disorders, which themselves cause nutritive deficiencies to out bodies. The BUST is particularly affected by this nutritional unbalance. The Laboratories Gernetic Synthese (Labo.Ger.S) have created a technique to compensate for these deficiencies by percutaneous adsorption of ACTIVE INGREDIENTS developed from HIO-Technology. These NATURAL ACTIVE INGREDIENTS synergise the Synthesis of the Metabolism of AMINO ACIDS, VITAMINS and TRACE ELEMENTS. The NATURAL ACTIVE AGENTS developed from a new concept of BIO-Botanical extracts from several plants (horsetail, myrrh, ivy, etc…) and marine elements (chlorella, spirulina, etc…), all rich in essential elements.
ENDO Special + Phials for the bust
These contribute to restructuring the elastic fibres. It is a concentrate which stimulates and nourishes the cells of the surface layers of the bust support tissues, and serves to prime the cells of the deeper layers to enable them to assimilate more easily the nutrient input of the specific beauty care products.
Men Skin Care